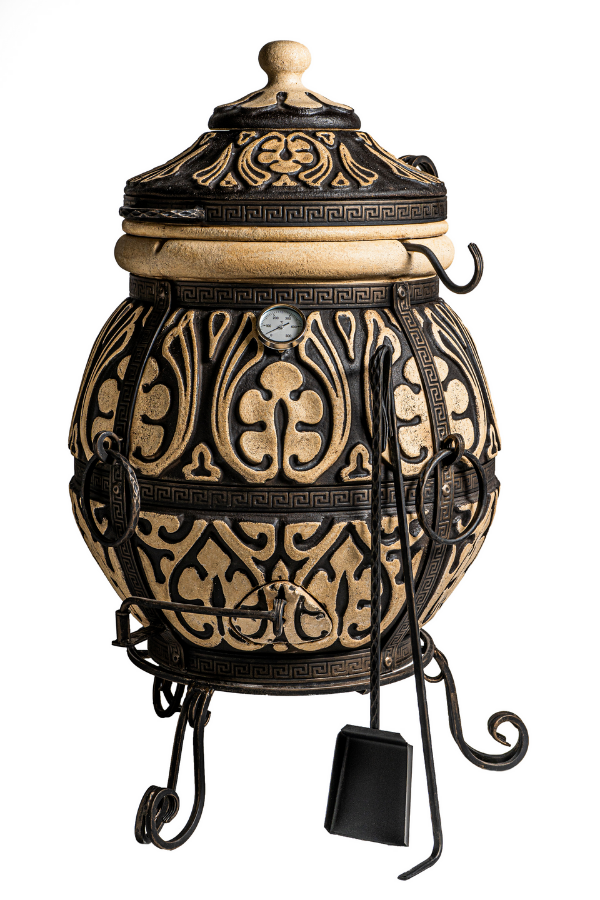 Must Have for Summer!!
The taste of the food this oven produces is one of a kind!! I've tried various bbqs, outdoor stoves and fire pits but nothing compares to the taste and smell of ANYTHING I make with this oven! You truly have to taste it to believe it!!
Tandoor review
Just received my tandoor - already cooked some chicken in it. Much more than I expected. The chicken turned out nice and crispy. Normally I'm not a big fan of chicken but I decided to cook it in a tandoor and it turned out really good. Now our weekends will be filled with plenty of new dishes to try!
Love it!
This tandoor is a literal game changer- like the quality and all that could not be better. I used to own a grill, would cook on it basically every weekend. but then- the tandoor i ordered came, and guess what? Barely used my grill again, not even joking. You can cook anything your heart desires on this thing, and it comes out delicious. its different from anything else youve cooked on- its better. All in all I really do recommend this to anyone who enjoys a nice outdoor dinner.
Very good product and service
Ordered my tandoor one month ago.
Love it! Thank you!
The tandoor itself is pretty big and looks amazing.
The customer service is great, the delivery was fast and stress-free. The company cares about the quality of their products and helps their customers a lot.
Recommend tandoor Attica.